Laptop Screen Repairs
"For reliable and speedy laptop screen repair in Toronto, Rosedale Computers is here to help!
Let's face it, accidents on your laptop will happen. When they do, this can be the most stressful and apprehensive time in your life. Whether you have business or personal information on your laptop, we know how important it is to you. At Rosedale computers, we make sure that we securely repair your laptop and get you back on track again.
At Rosedale Computers we are the pros that have all the tools and expertise to handle any kind of repair including motherboard repair, liquid damage, screen repair and more!
Glass & Screen Repair
Taking your laptop on the go means you might hit some bumps along the way. And even if you baby your machine, screen issues can pop up over time. LCDs can regularly incur damage, such as cracks, dead pixels or other distortions. If your computer's display is need of repair, trust the trained  technicians at rosedale computers to replace your LCD. You'll have your laptop looking like new in no time.
Motherboard Repair
We fix all motherboard issues. Whether it's overheating, problems with the video chip-set, power issues or liquid damage, we at Rosedale Computers will repair or replace brand name parts. We guarantee our service
A common side effect of a water damaged motherboards is keys that are sticky or don't work at all. We carry all major brands and colours of keyboards which we will replace.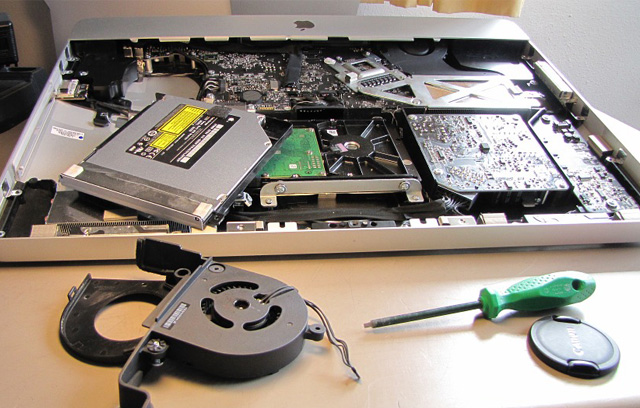 Water Damage Repair
Did you spill water, coffee or any other liquid on your laptop? Are you noticing
strange effects on your laptop such as no power, keyboard keys that don't work, LCD distortions or missing data. Bring your laptop immediately to Rosedale computers. Our Skilled technicians will run a complete diagnosis. We'll check for corrosion on all parts of you laptop. We'll keep you updated on minor or major problems and quote you before repairing.
Hard Drive Repair
It is very common for a hard drive to malfunction, it is one of the most used parts of your laptop. If your hard drive is not working properly it can slow down your performance, cause freezes or in the worst case it will render your computer useless. Also, not having access to your important data can cost you loss of business. At Rosedale Computers our skilled technicians will back up your data and either repair your hard drive or replace it. We also provide special data recovery services for hard to recover data that has been accidentally deleted by the client.
We're always happy to help - in-store or on-site!
Book an appointment or contact us